Walk for Hope Spotlight: Hammond Lumber Company
Hammond Lumber Company is a family owned and operated business with 13 locations across the state including their flagship store along the shores of Messalonskee Lake in Belgrade. This is a company that prides itself on safe, local lumber and building material deliveries and personalized customer service. Throughout October and into November, when visiting the Belgrade location patrons were greeted by a display of navy mugs with a simple message of, "strength, courage, hope, and love" on the checkout counter. In fact, all Hammond Lumber locations offered this simple message of hope, giving a glimpse into this company's enormous heart.
For six years, Hammond Lumber participated in the Walk for Hope raising $21,594 with 30-60 team members annually! The team was always led by Sue Pare and showed up unified with a team sweatshirt. In 2016 and again this year, the Walk coincided with the annual Hammond Lumber Open House- and while the team could not participate, the company stayed true to the cause. Sue pitched the idea of accepting donations for a mug with the positive message of "strength, courage, hope and love" and for two years running they've been by our side in spirit the day of and with us all the way in supporting local cancer care, raising $4,141 in 2016 and an incredible $3,300 in 2017!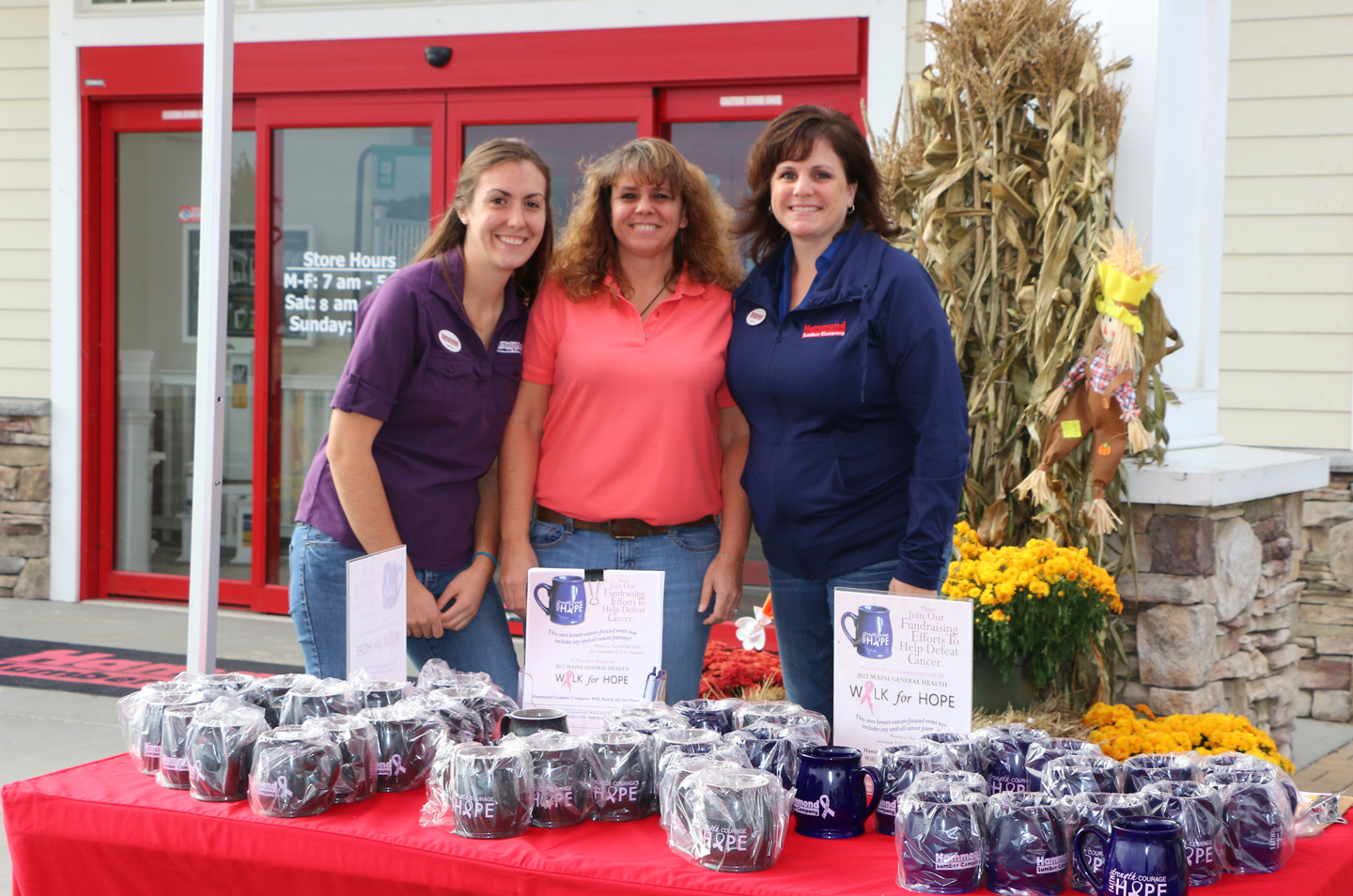 To read the full article, click here.