**Products and brands featured on this page may only be available at certain locations. Please contact your preferred location to confirm in-stock availability before making further arrangements.**
Bulkheads & Basement Doors
ClamDoor
For more than 10 years, the ClamDoor has offered homeowners a superior alternative to traditional wooden or steel bulkhead doors that can need replacing every several years. Inspired by watertight elements in nature and designed and developed with sailing technology, the ClamDoor is handcrafted in Rhode Island, USA with the care and expertise of master boat builders and in accordance with the tight specifications of high-performance racing boats and ocean cruisers.
Brochure Sell Sheet Painting Instructions Installation Instructions
---
Bilco

The BILCO Company manufactures a complete line of Roof Access Hatches, Automatic Smoke Vents, Floor Access Doors, Basement Doors, and Egress Window Well Systems.
Brochure  Sizing Chart  Basement Door Planning Installation Video
---
Gordon Cellar Doors

Gordon Corporation manufactures top quality cellar doors and Post Up™. Gordon is able to fit virtually any size required with either standard stock sizes or custom sized cellar doors. Gordon manufactures a sloped unit for flat foundations (CD) and a flat unit for sloped walled foundations (RD).
Architect Specs  CD Sizing Worksheet RD Sizing Worksheet
---
Decks & Railings
Atlantis Rail Systems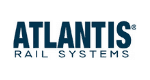 Atlantis Rail cable railing and stainless steel railing products are designed for professional results but friendly to the do-it-yourself enthusiast. All our products are made from stainless steel to last in tough environments.
RailEasy Project Planner  Stair Measuring Guide
---
Deck2Wall Spacers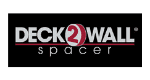 Deck2Wall Spacers™ are designed to easily and efficiently provide airspace between buildings and deck ledgers, stair stringers, shade structures, railing posts, fence posts, etc…
---
Fairway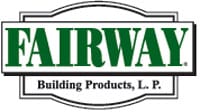 Fairway Vinyl Systems is an established and recognized international manufacturer of high-quality alternative building products.
Fx2 Composite Rail Kit  Vinyl Porch Posts & Columns  Railing Accessories  Sleeves & Wraps Specialty Rail Systems Landmarke Vinyl Fence Vinyl Railing Systems
---
Iron Woods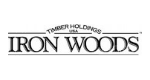 Timber Holdings Intl., makers of Iron Woods® have been the leading brand of premium hardwood decking for over 25 years.
IPE Residential Deck Installation & Maintenance
---
Gold River Alaskan Yellow Cedar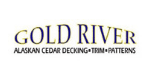 Gorgeous golden-hued natural wood. Durable yet soft to touch. Explore this exceptional new cedar program: Decking ,Trim & Patterns
Gold River Brochure   Gold River Installation Care & Finish Card
---
Docks & Floats
Dow Styrofoam Buoyancy Billets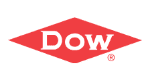 Create Build-It-Yourself Floating Structures with Styrofoam brand buoyancy billets.
Installation Recommendations for Floating Docks, Rafts & Boat Wells
---
permaFloat

An Industry Leader in Dock Flotation Devices.
permaFloat Dock Flotation Brochure
---
PermaPort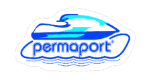 The Permaport docking platform keeps your jet ski clean and ready to go.
PermaPort Brochure  PermaPort Installation Instructions
---
Engineered Wood Products
Trus Joist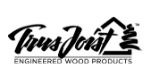 Trus Joist developed the wooden I-joist 50 years ago. Engineered for strength and consistency.
StrandGuard Treated LSL Brochure StrandGuard Treated LSL Specifiers Guide TimberStand LSL Beam Features & Benefits TimberStand LSL for Stair Stringers TimberStand Header Features and Benefits  TJI Joists Specifiers Guide TimberStand, Microllam & Parallam Specifiers Guide TJI Deep Depth Specifiers Guide TJI Rimboard Specifiers Guide TJI Installation Guide LSL Wall Framing Specifiers Guide LSL Wall Framing Brochure – Time to Get Something Straight Tall Walls are a Tall order – LSL Makes it Easy
---
Insulation
AttiCat® Blown-In Fiberglass Insulation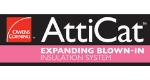 AttiCat® Expanding Blown-In Loosefill Fiberglass Insulation is designed for application in attics of new and existing homes.
AttiCat® Product Brochure AttiCat® Product Data Sheet AttiCat® Manufacturers Fact Sheet  raft-R-mate Rafter Vents with optional insulation stop AttiCat® Installation Instructions AttiCat® Insulation Warranty AttiCat® Attic Installation Guide
---
Dow Styrofoam Insulation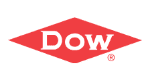 Whether your goal is to 'green' a roof top, to protect a home from the elements, or to increase the lifespan of a parking garage, Dow works with you to define the challenge and deliver a unique solution, every time.
Add value with STYROFOAM Insulation Solutions Froth Pak Foam Sealant Kits Froth Pak Spray Polyurethane Foam Safe Handling Instructions Great Stuff Brochure Improve Energy Efficiency & Moisture Control in Basements Residing Quick Reference
---
Owens Corning Fiberglass Insulation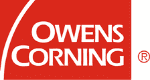 Owens Corning Corporation is the world's largest manufacturer of fiberglass and related products.
Attic Stairway Insulator raft-R-mate Rafter Vents  Eco Touch Fiberglass Installation Data Sheet
---
Rmax Polyisocyanurate Insulation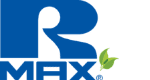 Since 1978, Rmax has been an innovator in building insulation solutions. Our comprehensive line of high-quality, polyiso-based products continues to deliver maximim R-values, minimum environmental impact and efficiency in installation, cost and design.
---
Rockwool Insulation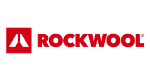 Rockwool is the leading North American manufacturer of stone wool insulation products.
Thermal Performance of ROXUL Stone Wool Comforbatt – Thermal Batt Insulation for Residential & Commercial Construction Comforbatt – Technical Product Information Safe n Sound – Fire and Soundproofing Insulation for Interior Partition Walls & Floors Safe n Sound – Brochure Technical Product Information VIDEO – How It's Made – ROXUL Stone Wool Insulation VIDEO – "Test the Best" Insulation Demo VIDEO – How to Install Home Insulation
---
HB&G Columns Millwork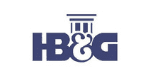 HB&G – The finest in porch products since 1880 – Manufacturers of PermaCast fiberglass columns, wood columns, PVC porch columns, PVC railing, balustrades, etc.
Pergolas PermaWrap Wrap N' Snap PermaPorch Railing PermaCast Columns
---
L.J. Smith Stair Systems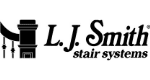 L.J. Smith is an innovative leader in the stair parts industry with a very comprehensive style offering available. Their products are defined by their unique design—providing uncompromised durability and style.
---
Turncraft Columns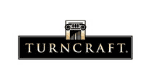 Turncraft, a division of Cascade Wood Products (established in 1949), is built on a rich tradition of creating quality products from premium materials.
---
Plywood & Panels
Hoover Treated Wood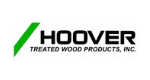 Micro-Guard brand treated wood products use the MicroPro® technology, a revolutionary way to pressure treat wood for decks, fences, landscaping, and general construction uses.
Micro-Guard Certification Micro-Guard Fastener
   Micro-Guard Finish Micro-Guard Information
---
Huber Zip System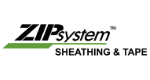 Discover ZIP System® Sheathing and Tape. It's a one-of-a-kind structural roof and wall system with a built-in energy-efficient barrier that keeps moisture out and reduces air leakage, while still allowing panels to properly dry.
Huber – Zip System Wall & Roof (Video) R Sheating Installation Guide Sheating Installation Manual ZIP 30 Year Warranty
---
Nantucket® BeadBoard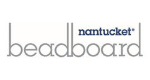 Nantucket® BeadBoard is a simple way to give your home an elegant finish. Though its style is classic, Nantucket® BeadBoard is fully modern, too: it's eco-friendly, stable, and versatile.
---
Roseburg SuperPly
SuperPly is a proprietary grade sanded plywood panel designed for superior performance and appearance. It is perfect for all traditional sanded plywood panel applications.
---
Roofing
IKO Roofing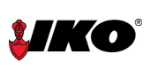 IKO Industries Ltd. is a global leader in the manufacture and supply of residential and commercial roofing products.
---
Owens Corning Roofing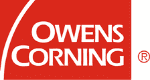 Owens Corning shingles come in a range of style and colors to enhance your home's beauty.
Tru Definition Duration Shingles Brochure
---
EcoStar Sustainable Alternative Roofing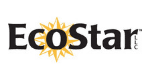 EcoStar provides the roofing industry with unique, sustainable products that offer exceptional longevity, durability, and aesthetics.
EcoStar Brochure EcoStar Seneca Brochure
---
Inspire Shake & Tile Roofing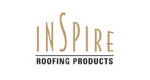 Inspire's mission is to provide you with an incredible roof. One that connects you with natural beauty, delivers the ultimate home protection and requires only the simplest installation with virtually no maintenance.
---
Grace Construction Roofing Accessories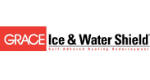 Grace Underlayments extend the life of a roof by protecting against leaks caused by ice dams and wind-driven rain.
---
Benjamin Obdyke Roofing Accessories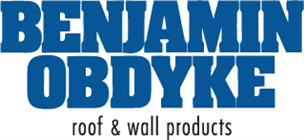 With a tradition of innovation in building products since 1868, Benjamin Obdyke is one of America's leading providers of high-quality roof ventilation and wall moisture management building products.
Cedar Breather Brochure Roll Vent Brochure
---
Gaco Roof Coating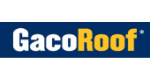 When it comes to permanent weatherproofing, GacoRoof Silicone Roof Coating will outperform all other coatings, including acrylics, urethanes, asphalt and Hypalon®.
---