When you partner with Hammond Lumber Company, at any of our locations, you gain a dependable project partner who will be proactive to your needs and assist you in making sure your project stays on schedule. We're a fourth generation, family-owned company, and a leading lumber and building materials retailer in the northeast with 22 locations and over 900 employees across Maine and New Hampshire. We're here to serve you by getting what you want, where you want it, when you need it!
Hammond Lumber offers many specialized building project services to help coordinate your project from start to finish with customer satisfaction and care being goal number one!
Free Material Estimating
Full-Time Customer Service Departments
Engineered Wood Product Support
Computerized Kitchen Design & Drafting Services
Kitchen, Bath and Flooring Display Centers
Window & Door Display Showrooms
Eastern White Pine & Hemlock Manufacturing
Job Site Consulting
Boom Truck & Spider Truck Delivery Options Available
Free Delivery Within Striking Distance of Our Stores
In-House Charge Accounts (Residential & Commercial)
Contractor Referral Program
And More!
Hammond Lumber Company was founded in 1953 by Skip and Verna Hammond with a single sawmill. Today, our 4th generation family business carries a full line of building materials, millwork, kitchen/bath/flooring, home planning design centers and a quality manufacturer of eastern white pine sawing more than 6,500,000 board feet annually, and is one of the largest independent building material retailers in the northeast. Committed to workplace safety, the lumber company has received numerous accolades, including the National Safety Council's 2019 Occupational Excellence Achievement Award.
Benefits of our buying network:
Savvy Builders, quality Remodelers & serious DIYers keep their competitive edge by doing business with LMC's Lumber & Building Material Dealers like Hammond Lumber Company!
•Billion Dollar Buying Power
LMC Dealers buy better and smarter. With a collaborative approach to purchasing, LMC Dealers make collective buys that have been known to move the market.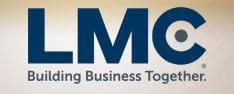 •Service & Expertise on a Whole Other Level
LMC Dealers think "Big Picture." They are known throughout the industry for their leadership and industry expertise.
•Knowledge that gives you a Competitive Edge
Lumber and commodity building material markets constantly move but LMC Dealers have an edge with access to a nationwide network of market intelligence.
•Strong Roots to Keep Your Business Anchored
Local and Family Owned. LMC Dealers care about their community. They raise their families, live and work in the markets they service.
•Brands that Provide Solutions & Products that Perform
Working with LMC Dealers provides builders, remodelers and tradesmen access to the products that will make the difference in pleasing their customers and growing their business.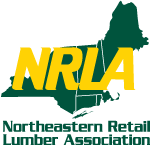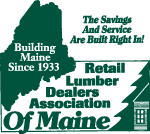 Connected to Our Communities
As a Maine based, family-owned building supply business, Hammond Lumber Company is committed to public service and to making a contribution to the local and regional communities that have supported us over the years.
Believing in the values and ethics of good sportsmanship, we have also been an enthusiastic supporter of area athletic teams from our earliest beginnings. Within the framework of athletic competition, area youth have been given the opportunity to accept a challenge, to compete, and win or lose, to stay in the game.
We've developed many enduring relationships over the years and the people of Maine and New Hampshire are part of our history and continued success. Accordingly, we make every effort to contribute in ways that are most beneficial to the community at large.