Free Estimates & Job Site Consulting
We'll visit your home or job site to help with taking measurements, crafting a materials list, sketching floor plans, and monitoring the projects overall progress. 
Typical job site visits include taking rough opening measurements for window and door replacement, measurements for cabinets and counter tops, and deck & rail estimating. We also offer free shoreline assessments for our ShoreMaster dock and boat lifts to provide thoughtful recommendations on what will perform best, based on your landscape. 
Free Delivery*
There is no fee when delivering within striking distance of our stores. *A delivery charge will apply for deliveries in outlying areas.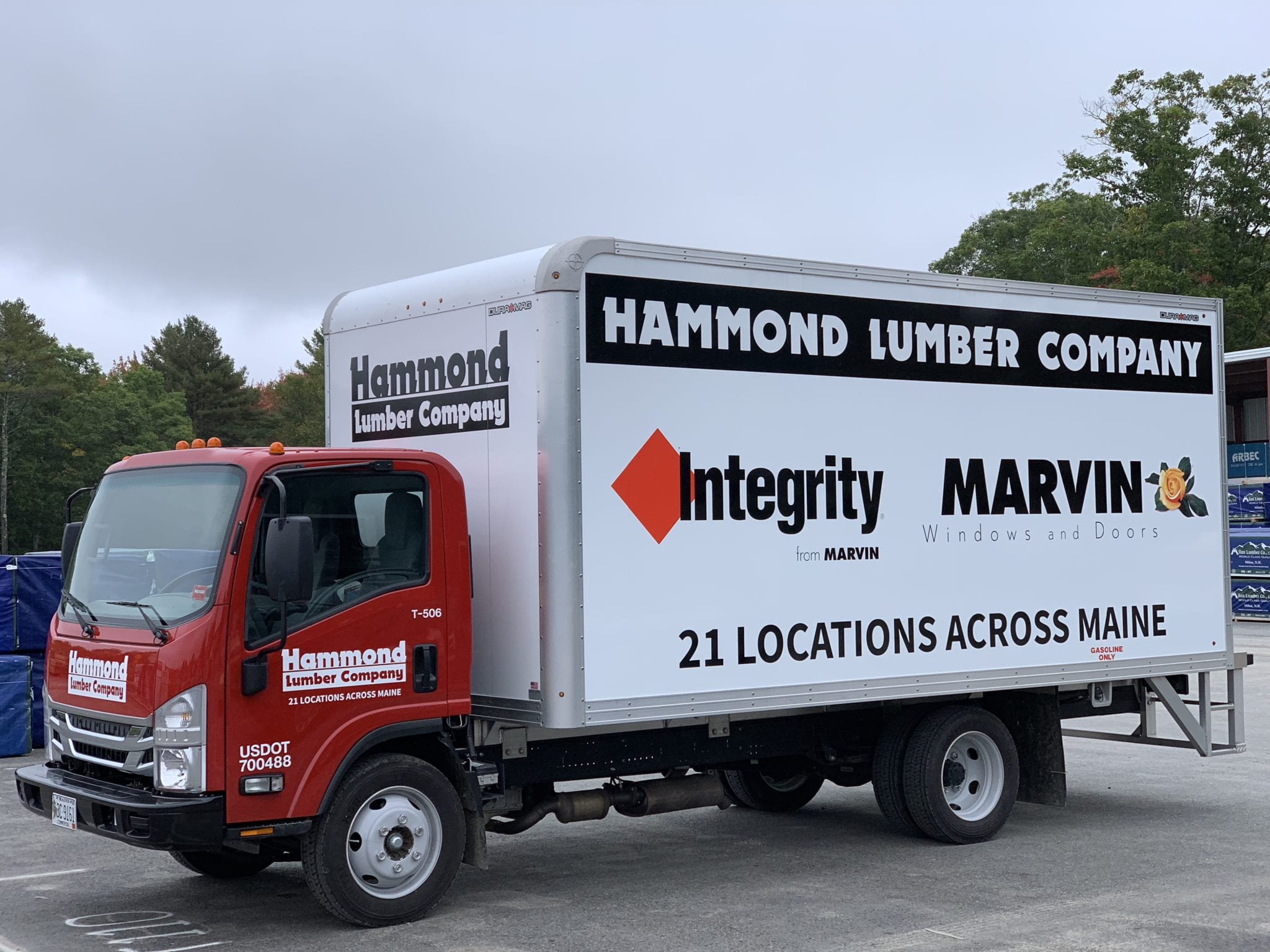 Need it NOW? Just let us know and we can get what you need when you need it. Each of our locations can deliver to any building project – we do not use zones or pre-defined delivery days. We have pickups, flatbeds, boom-trucks, spider trucks, and box trucks – all capable of getting products to you in the best and most timely manner.
Picking up your materials?
Head out back, after placing your order, to our customer service area where you'll be met by one of our yard personnel who will assist in sourcing your materials and loading your vehicle. Hammond Lumber Company warehouse facilities are clean, well organized and drive through accessible. Designed to allow our customers to get what they need in a safe and time-efficient manner.
Don't have the right vehicle to safely load or transport your materials? Hammond Lumber Company offers free delivery within striking distance of any of our stores! Schedule a delivery with your salesperson.
<< Back to services page