For 15 Sunday afternoons Ann Flannery of Harpswell lead ten kids ages 8-14 in building a 13'6" wooden rowboat.
Using traditional construction techniques the kids learned how to use measuring tools, squares, hand planes, chisels, saws, and drills.
"Our boat was built out of black locust and Maine white cedar using no adhesives. Just good fits! "Salty Dawg" is a beautiful boat.
She was sold and all of the proceeds went to the Holbrook Community Foundation. A non-profit that supports the working waterfronts of Harpswell."
"Many thanks to our friends at Hammond Lumber who donated material for our project."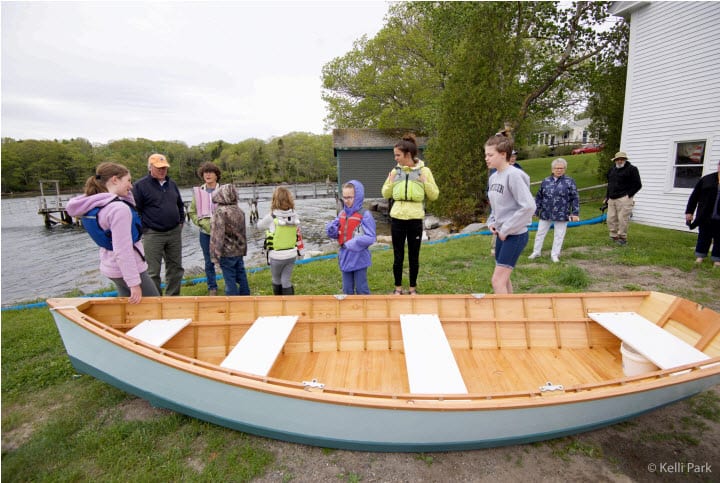 For more information about the Holbrook Community Foundation visit their website at  www.holbrookcommunityfundation.org