We are proud to announce that, once again, Hammond Lumber Company has initiated a companywide fundraising effort in support of
Wreaths Across America
.
On Wednesday, November 11th, in conjunction with Veterans' Day, we will begin our six-week fundraising effort by accepting Wreath Sponsorship Donations at all Hammond Lumber Company locations.  The cost of sponsoring a wreath is $15, but as an incentive to increase the donation, customers who wish to make a minimum $25 donation (IN-STORE ONLY) will receive a co-branded stocking cap, or you can place your name into a drawing to become eligible to win one of three prizes sponsored by Dewalt, Milwaukee, and Weyerhauser/Trus Joist:
A Milwaukee M-18 Circular Saw Kit – A Dewalt DWS 780 Miter Saw
A $500 HLC gift certificate sponsored by Weyerhauser/Trus Joist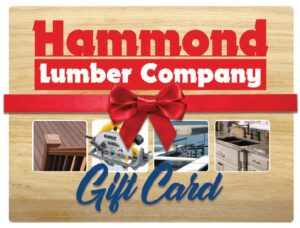 ALL PROCEEDS GO TO WREATHS across AMERICA
Please consider supporting these efforts by spreading the word whenever possible and making a sponsorship donation in store or online.  All efforts made, big or small, are greatly appreciated.  To sponsor a wreath, please visit any of our 21 locations listed below, or you can make an online donation at www.wreathsacrossamerica.org\ME0059, by selecting the Hammond Lumber Company link.  For more information please call Angela at (207) 495-1213
In-store donations will be accepted through December 11, 2020.
Online donations will be accepted through December 16, 2020.
Wreath laying locations & times on December 19th:
MT Vernon Veteran Cemetery – 163 MT Vernon Rd. Augusta, Maine 04330

9am – wreath laying begins

Togus National Cemetery –   724 Hallowell Rd. Chelsea, Maine 04330

11am – wreath laying begins
This is very meaningful, family-oriented opportunity to show our veterans and their families, by our actions and support, that we will not forget their sacrifice.
Wear R.E.D Friday
Help raise awareness for Remembering Everyone Deployed every Friday by wearing a red shirt from Nov 15th to Dec 13th.
From all of us at Hammond Lumber Company,

we thank you 

for your support and participation!
---
More on WAA:
The Wreaths Across America Story