This summer you know you want to spend time relaxing on your dream deck but do you really have the time to build it yourself? A deck can be a great place to entertain or just sit down and unwind after a long day. Building one is a large job to tackle with lots of decisions to make. At Hammond Lumber Company we want to help you enjoy as many summer days as possible which is why we stock quality brands and work with the best builders in Maine.
At Hammond, we want you to have a great building experience and to help get you started we can refer 3 builders right in your area. Whether you are looking for a professional builder or need assistance starting or completing your DIY deck project we can help. Simply call, visit or fill out our form and tell us what you need to get started!
If you are looking for a professional we will refer up to 3 qualified builders in your area, allowing you to make the decision who works on your project. No matter who you choose we will work with them to design,  order, and deliver everything you need.
After you've selected your builder it's time for your deck to take shape. There are many free software apps and tools that can help you design the deck of your dreams. Many companies such as Timbertech, Azek, and Trex offer free deck design software that can help you decide the shape, size, coloring, and railing design for your deck. 
You can try designing your deck on your own or with your builder but our salespeople are always here to help in store by appointment. Design plans are very important, they help you visualize what your future deck will look like and let our salespeople and your builder create a detailed materials list for the project. When deciding the size of your deck make sure you keep in mind your outdoor furniture and any other accessories like grills or storage space.
Once you approve the design plans our salespeople work with your builder to determine all materials needed and provide you with a free estimate. After the materials list has been ordered we offer free job site consulting to make sure everything is correct. We will come out and double check measurements and materials with your builder to make sure you have everything you need to build and finish your deck.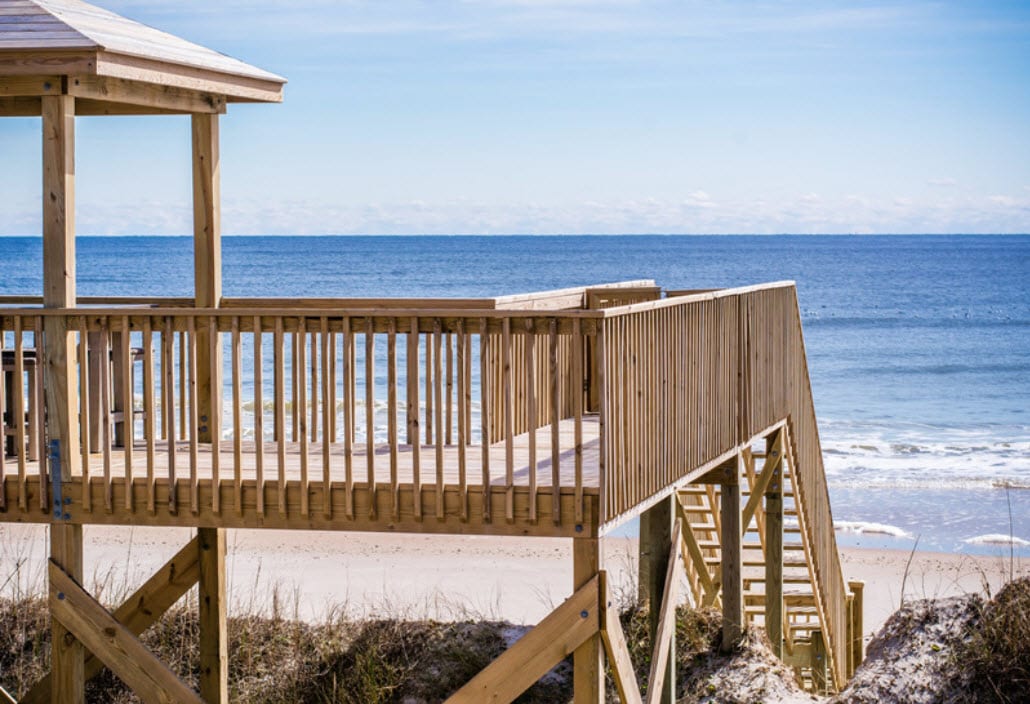 If you are ready to start enjoying your summer then start your project today by speaking with experts at your local Hammond Lumber Company store or request additional information on our website.