Any deck owner will tell you that their deck is more than just some extra square footage outside it's an extension of their living space. Decks can turn into a functional outdoor workspace or become a spot for entertaining and spending time with the family. So, just like your home, you want your deck to be as safe as possible. Here are a few ways to increase the safety of your deck without compromising its beauty.
Deck Lighting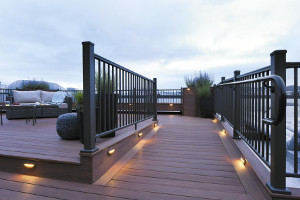 Unless you only use your deck when the sun is shining you'll need some lights. A well-lit deck can reduce trips and falls while also increasing the time you can spend outside! There are many lighting options depending on how much light you need and the atmosphere you want to create. Deck lights can attach to the stairs, the floor, underneath on support beams and fit on post caps. When deciding where you want your lights to go keep in mind the size of your deck and the surrounding area. Decks that are surrounded by trees or tall shrubbery may require more light than those on the water and larger decks will require more lights which could mean more wiring.
No matter where you decide to place your lights it's important that you think about what type of lighting you're going to choose. You may be asking yourself, "what's the big deal with LED?" it seems to be everywhere these days. LED lights have numerous benefits that will make your life so much easier. LED lighting is great because it's directional lighting that allows you to get light exactly where you want. This means you and your guests will not be reaching for your sunglasses to avoid any irritating glare. LED lights use less power than traditional lights and can last 6x longer which means you'll spend less time replacing them. With LEDs using less power they are an easy way to go green by choosing solar powered deck lights! Solar lights are powered by small solar panels right on top of the light and charge all day long. This means no messing with cords, batteries, or wiring! Don't forget to think about color when choosing your lights they come in a rainbow of colors allowing you to add your own style.
Deck Railings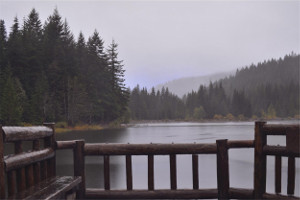 Railings are required for decks a certain height off the ground for obvious safety reasons but they can also beauty. Decks without railings can look unfinished or dull, railings are an easy way to add elegance and ensure safety while still staying true to your own unique style.
If you're looking to show off your deck but keep your view a glass, plexiglass, or cable railing might fit your needs. Glass and plexiglass railings are usually composed of frames that fit large or small panels of glass depending on the look you want. These railing systems usually include an aluminum or composite handrail on top to comply with most safety codes. Both types of glass have the additional benefit of blocking the wind, a must if you're on the water! Cable railings add a clean modern look to your deck while still being extremely durable and thin. No matter if you want the cable vertical or horizontal your view is barely obstructed. Because of the tension and precision measurements required for cable railings dealing with experts makes installation a lot easier.
If you're looking for a more traditional look a wood, metal, or composite railing systems can certainly add style. Wood railings can be stained to match or accent your deck with matching post and balusters. A metal railing can give your deck a sharp crisp look that will last even in the toughest elements. Composite railings like those from Azeks can be customized to have lights right in the post caps. These means less time shopping and more time relaxing!
A great way to add your own style to any of these railings is to add decorative elements such as balusters, post caps, or latticework. Wood balusters made of rustic logs or arranged in a geometric pattern can make your railing a statement piece. Ornate centerpiece decorations for metal balusters can give your deck a more elegant look.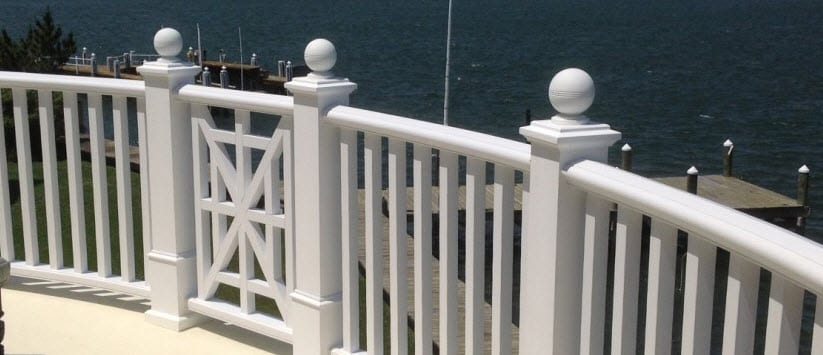 If you are inspired and ready to make your deck safer and more beautiful at the same time then come to Hammond Lumber Company! Our experts can answer your questions and find you the right materials to start your project today!